JOINT SUPPORT MASSAGER: Providing crucial compression which helps with massaging your knees to allow your muscles to relax. Technology will also help increase blood circulation and relieve pressure.
JOINT PAIN RELIEF: Relieve pain from through compression, decompression, and heated massaging.
RELAX AT HOME: Best used while resting/relaxing at home, while watching TV, reading a book, working in your office, and listening to music.
Guaranteed to reduce knee pain and improve mobility within 30 days or your money back with no questions back.
You can't put a price on a healthy joint. Our massager has shown to improve your joint issues in 30 days or your money back guaranteed.
Order Processing and Delivery
Orders are processed within 1-2 business day. After your order is processed you should receive your tracking information right away.
Visit Track Your Order to see the latest status.
Deliveries on average take 3-7 business days.
Order Cancellation
All orders can be cancelled until they are shipped. If your order has been paid and you need to make a change or cancel an order, you must contact us within 12 hours. Once the packaging and shipping process has started, it can no longer be cancelled.
Refunds
If you did not receive the product within the guaranteed time, you can request a refund or a reshipment. If you received the wrong item you can request a refund or a reshipment.
Returns
Your satisfaction is our #1 priority. We offer risk-free 30-day guarantee. If you do not want the product you've received you may request a return to us with no restocking fee for refund, but you must return the item at your expense. Please contact us at returns@thebruinsol.com
1. timing setting for 15minutes

2. USB-C cable charger
3. rechargeable battery 2200mAh Li-batteries
4. charging for 3-4 hours using for 6 cycles
5. Squeezing, Air-Compression, Scrapping Treatment
6. Heating function 3 level of temperature --45,50,55°C±3°C
7. 3 levels air bag function can choose, massage the muscle and arthrosis. relieve the pain.
8. 3 levels of vibration function.
9. The exterior design is 90 degree shape, suitable for the knee, elbow pain relief;
10. Its belt is flexible and the size can be adjusted, suitable for various knee.
11. Humanized design with big LCD touchable display, easy to operate; portable, non-invasive, no side effect
12. During the treatment, hands free.
13. Inside use bamboo charcoal fabric, release Naturally Far Infrared, good for body health.
14.10mins &15mins timer can be choose
The Air Compression Double Knee massager is not a medical device. Please always consult with your doctor for any medical related issue/concerns.
YOU CANT PUT A PRICE ON HEALTHY JOINTS
Improve your joints in 30 days or your money back guaranteed!
We use our joints in many ways in our daily life just by bending. Any type of issue with our Knee, Shoulder, and Elbow joints are bad for our long term health. We know that joint pain will impair our daily life which will result in more difficulties.
When joint pain is not treated it greatly effects our health. This can result in mental problems like poor focus, restless nights, increased stress, reduce productivity, and social impairment which will affect the quality of your life.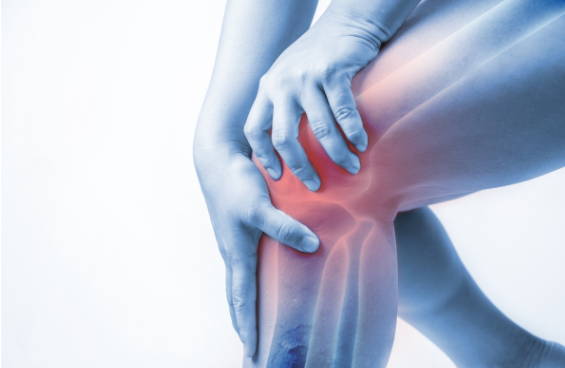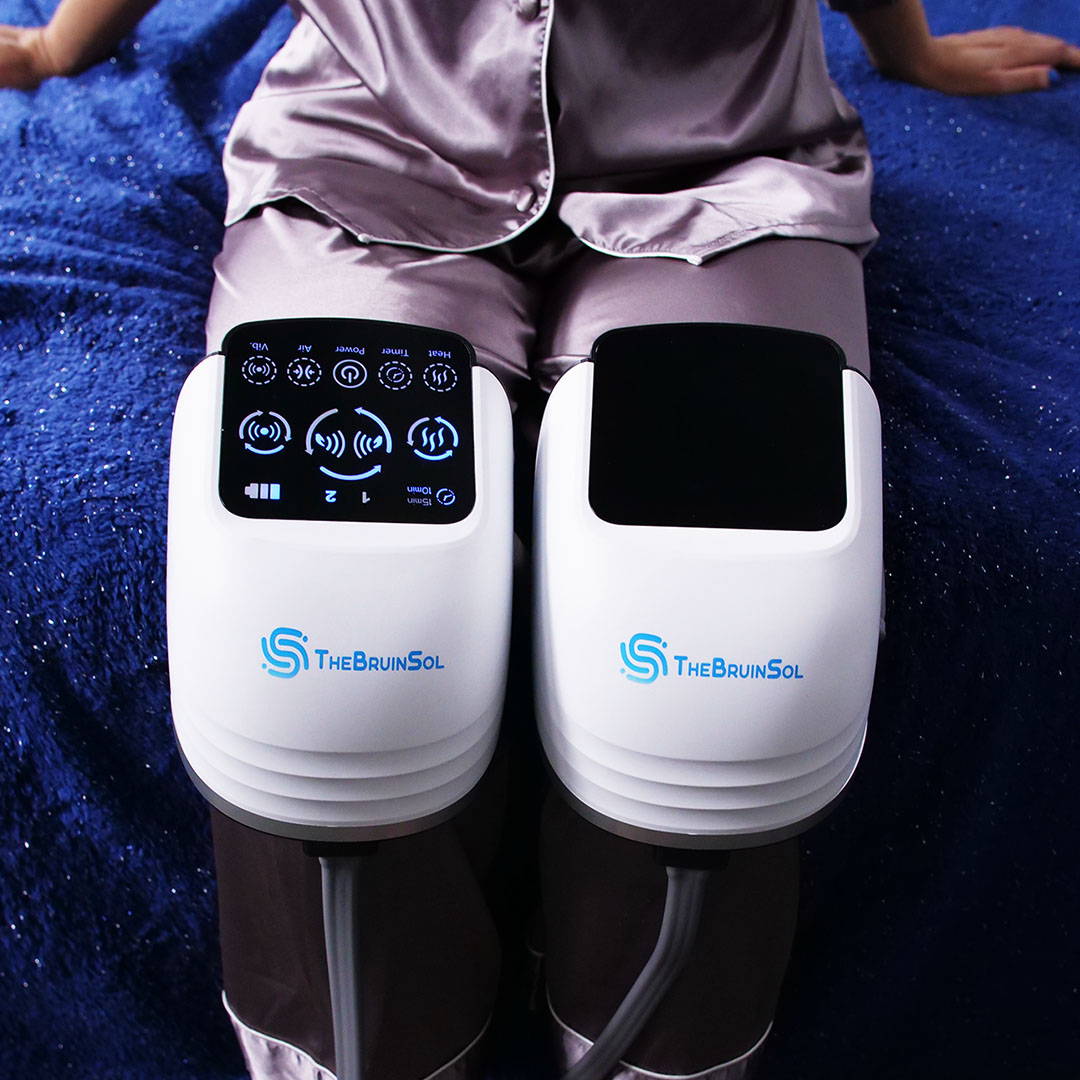 Use the best method of relaxing and soothing joint pain by massaging, heating, compressing, relaxing, and relieving joint pressure.
With one investment you will in return save yourself from paying for unnecessary treatments.
A low cost and effective way to compress, massage, heat the joints and relieve pressure, in turn giving you back your life.

The Air Compression Knee Massager dynamic mechanism will relax the joint and release pain. The heated mechanism will promote blood flow resulting in relaxation, reduce stiffness and reduce inflammation.
The double motor vibration mechanism will gently give you the feeling of a personal massage. The two motors are used to relax your muscles to release stress as well as increasing blood circulation. This will result in aiding joint pain.
Your at home personal massager.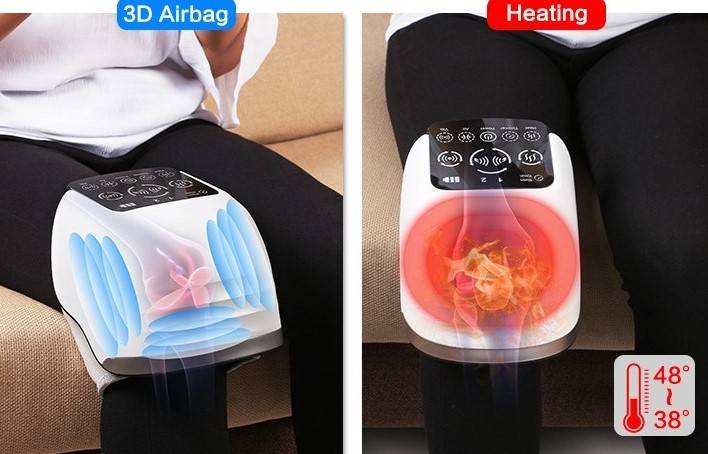 The Compression Mechanism is are used to help relieve tight muscles, decrease pain and promote relaxation. There are many physiological effects that are produced during this compression massaging technique. The physiological effects of compressions massaging are increased widening of the blood vessels and increased cellular exchange. This will result in muscles become healthier and stronger and are less likely to fatigue and weaken.
Heating helps soothe sore muscles. Heat opens blood vessels, which can assist the healing process and alleviate some of your pain. Arthritis pain from stiff joints can benefit from heat as blood flow increases.

✔ Dilate the blood vessels

✔ Promote healthy blood flow
✔ Help sore and tightened muscles relax.
The Vibration Mechanism is used to stimulate soft tissues in the body. Vibration movements can help stimulate nerves, relieve muscular tension and decrease stress. This is an effective treatment to produce a feeling of relaxation, relieving tight muscles, reducing stress, and improved circulation.
Pain due to physical and/or physiological conditions- Overtime pain from strenuous jobs
Tightness/stiffness - Mobility Problems - Disorders - Soreness - Inflammation - Strain
RELIEVE PAIN AND KEEPS YOU GOING
With aging and other conditions in your life, wear and tear is usually an outcome for some of us. But that is not a problem, the biggest issue is when we do not address it. You may notice that doing regular activities such as walking, bending, lifting things is sometimes not as easy as it once was.
The Air Compression Knee Massager will help stabilize, massage, relieve, and relax your joint muscles resulting with you having less issues and enhancing your quality of life.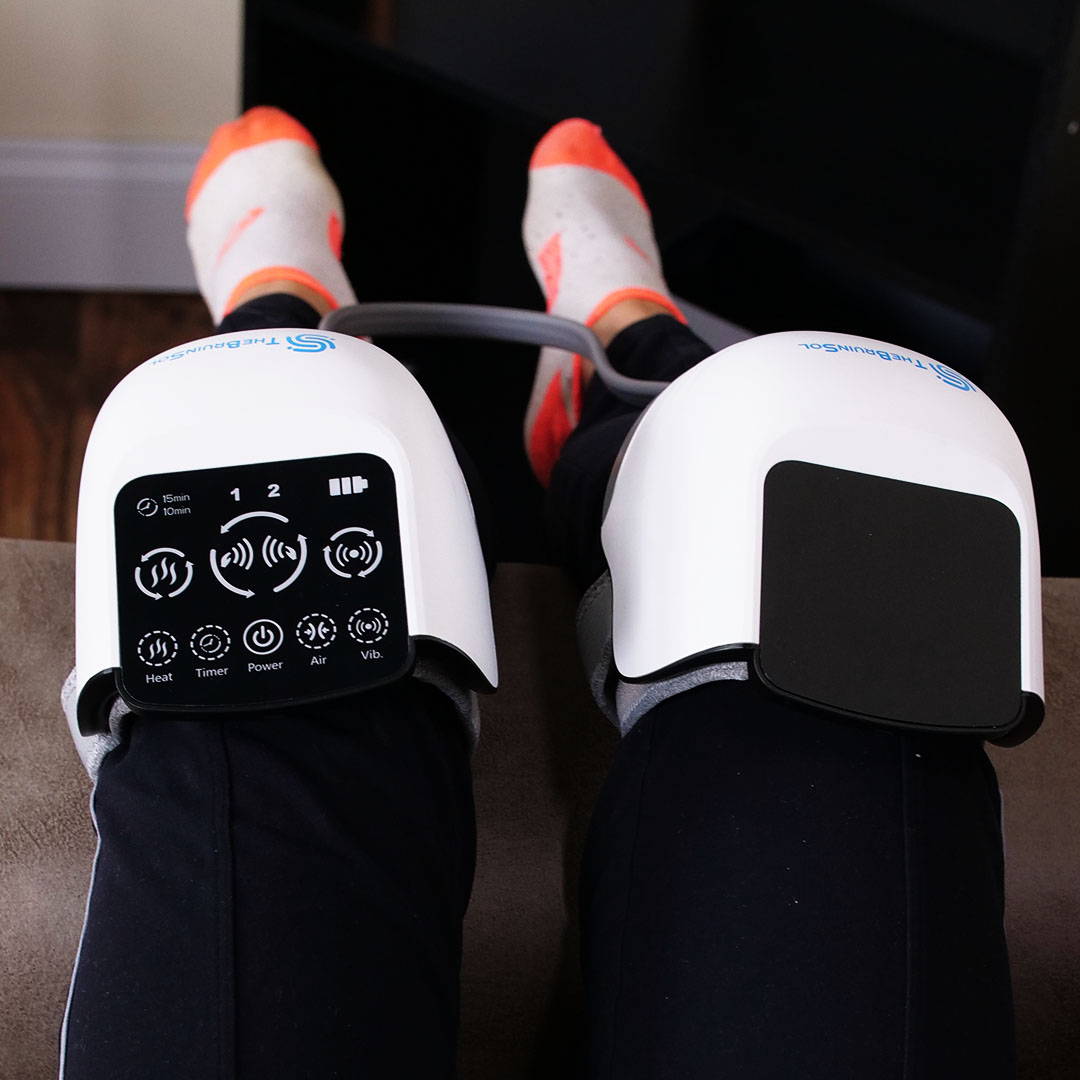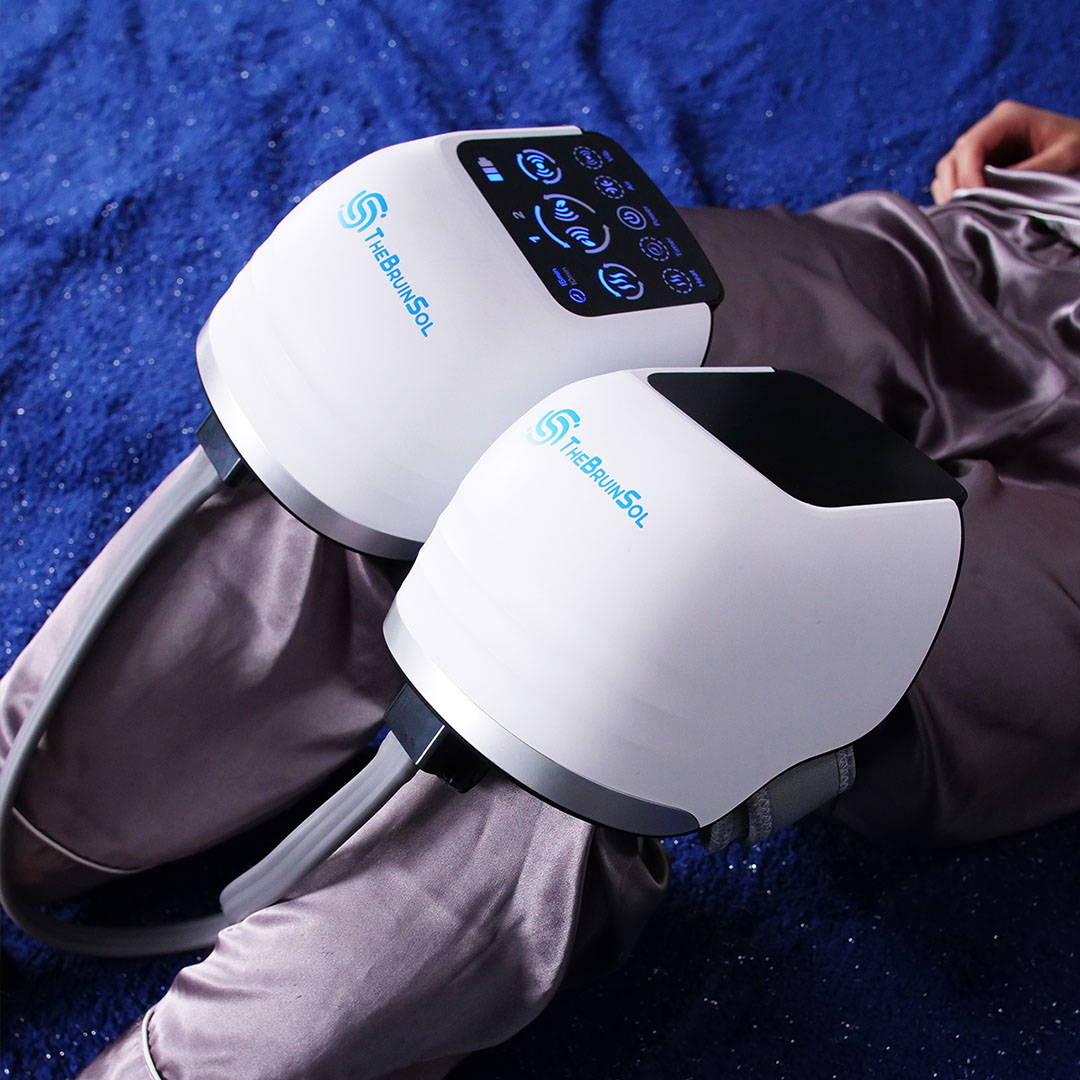 Keep enjoying daily activities with restricting yourself.
ENJOY IN THE COMFORT OF YOUR HOME OR ON THE GO!
Comfortable and easy to use. The Air Compression Double Knee Massager is easy to transport around the house.
Use it anytime you want.
✔ While working in your home office
✔ While relaxing on the sofa
✔ While relaxing in the bed
✔ While at the dinner table
PAIN FREE LIVING IS POSSIBLE?
It only takes 15-30 minutes a day to relax and feel a difference!
✔ Beneficial to relieving the overall joint issues.
✔ Improves joint strength to support daily activities.
✔ Stretches tight muscles to relieve stiffness and soreness.
✔ Increase blood circulation to heal joint pain naturally overtime.
✔ Relieves pain naturally after several hours/days of use.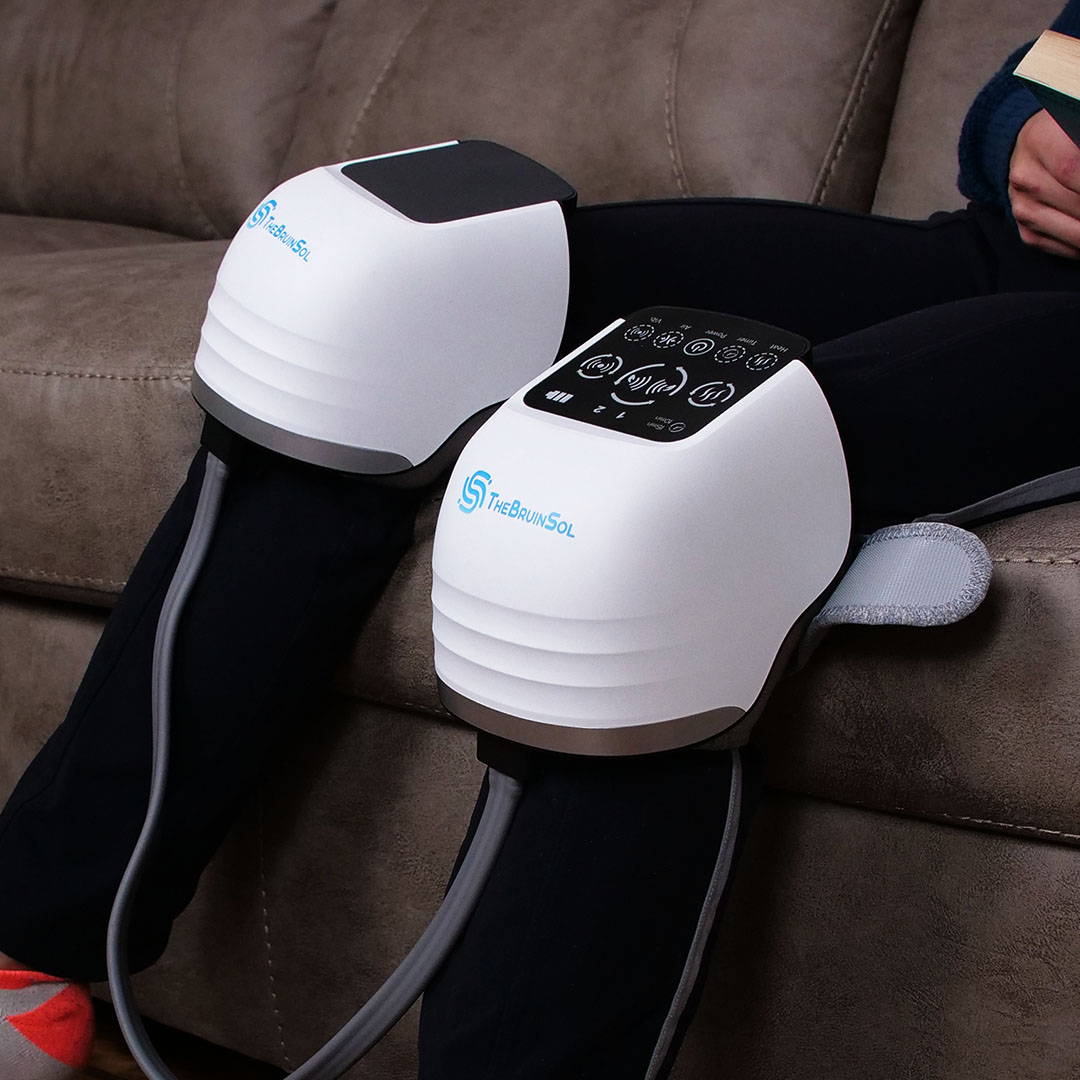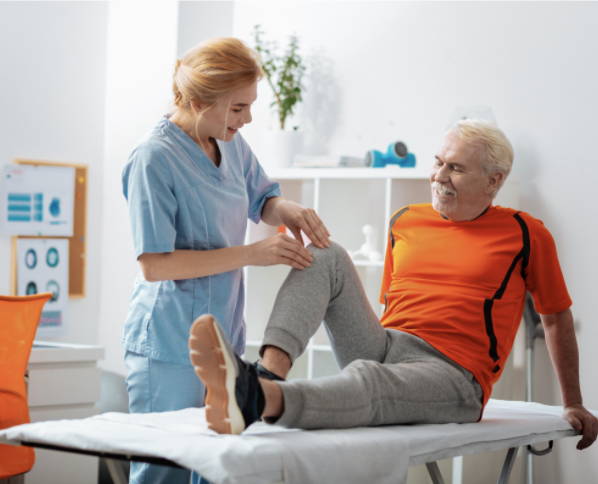 Do you suffer from chronic joint problems?
Is your joint pain affecting your quality of life, by damaging your sleep or focus?
Have you tried to make the necessary lifestyle changes, but have struggled to stick to them, or seen little to no improvement in your joints?
Are you concerned that your joint issues will lead to serious long term physical and mental health problems?
Have you seek help in the past, but find them an unnecessary expense?
The answer to your problems is TheBruinSol Air Compression Knee Massager.
A low cost and effective way to compress, massage, heat the joints and relieve pressure, in turn giving you back your life.
1. Simply Connect both of the TheBruinSol Air Compression Double Knee Massagers together with cable.
2. Press and hold power button to turn on first device. Press again to turn on 2nd device. (the 2 should be illuminated)
3. Press each option ( Heat, Compression, Vibration) to change each level intensity as wished.
4. Select timer option between 10 or 15 mins cycle.
5. Sit back and relax.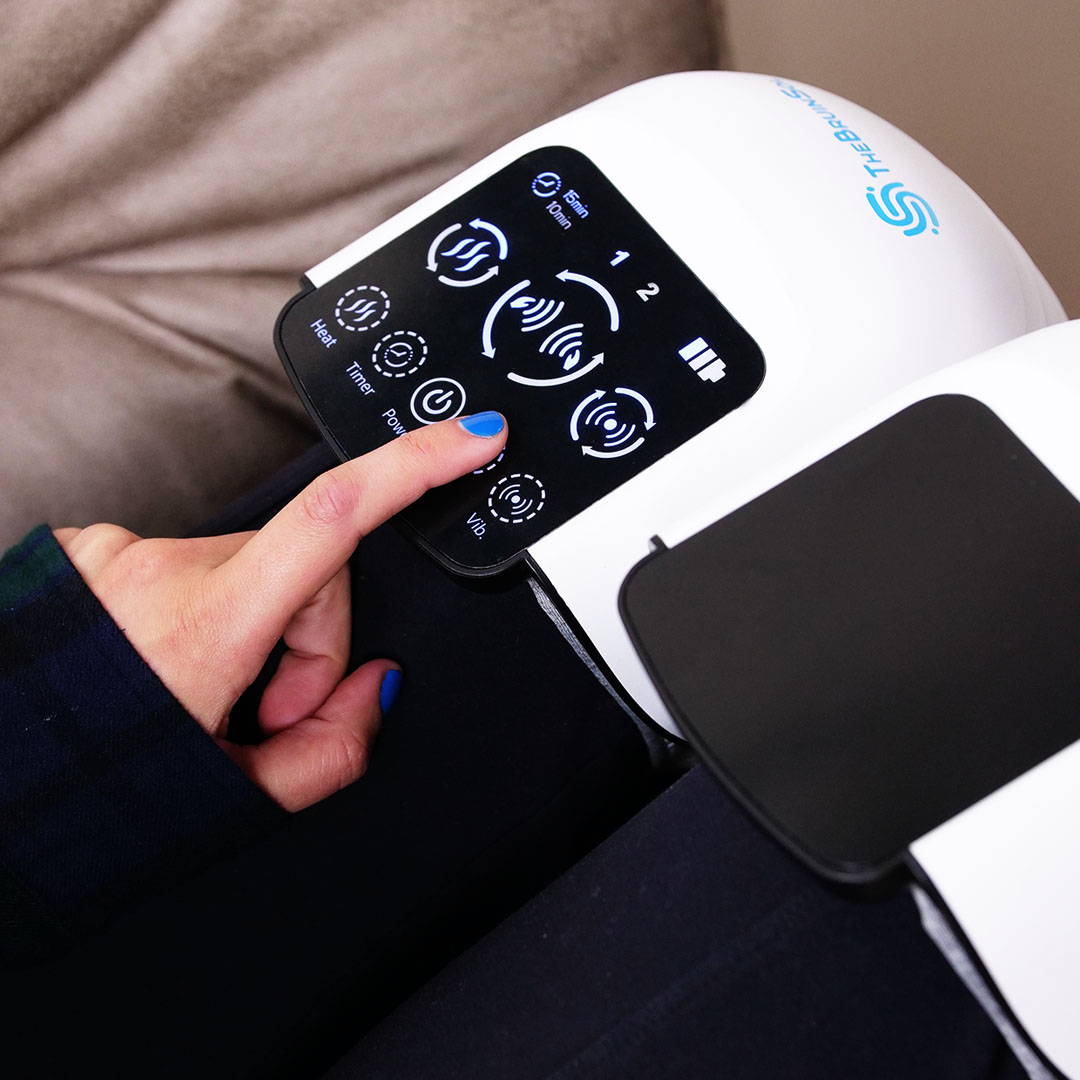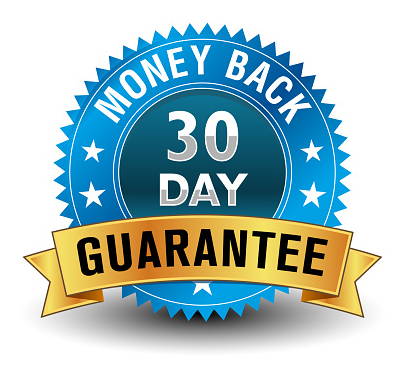 TRY COMPLETELY RISK FREE
SATISFACTION GUARANTEED
Try TheBruinSol Air Compression Double Knee Massager completely risk free for 30 days. If you are not satisfied, please contact our customer support within 30 days of receiving your order and we'll refund you, no questions asked!
FREQUENTLY ASKED QUESTIONS
Is there a weight/size limit to the Air Compression Knee Massager?
No with the strap belt you can loosen and tighten on your joint as needed.
Is there any warranty coverage on the Air Compression Knee Massager?
Yes we provide 1 year warranty coverage. We also include a option to upgrade to add a 2nd year of warranty when checking out. If you have any issues please contact our customer support at support@thebruinsol.com!
How long should I use the Air Compression Knee Massager?
We recommend you use it for 15-30mins 2-3 times per day as needed.
Can we take a nap using the Air Compression Knee Massager?
We do not recommend that.
Can we use it while standing?
We recommend that you use it while relaxing in leaning, seated position. This will help you relax from the releasing tensions on any of your joints.
Will this fix my joint pain/issues?
TheBruinSol Air Compression Knee Massager will help relieve and aide with any joint pain/issues that you are having. This is not a joint fixer.